Welcome
InformNet is an accredited online high school where students participate in internet-based learning experiences to achieve credits in high school courses approved by Manitoba Education.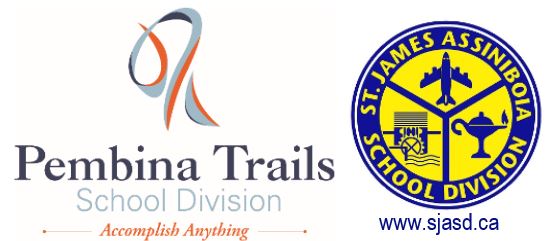 InformNet courses (offered by both the Pembina Trails and St. James-Assiniboia School Divisions) provide students with daily instruction, assignments and evaluation through regular email and web-based interaction from a certified high school teacher. The student's home school provides the course credit when subject requirements are met.
Online learning is not for everyone. It is an opportunity given to students who cannot get into a course offered at their school, need a credit required for graduation or would like to try a course not offered at their home school. The guidance counselor and school administration have the right to limit access to online courses if there are relevant academic issues associated with the student that would hinder the progress in an online environment.
Academic Honesty
Academic integrity is a concept used to address the many aspects of validity within a student's work. A student who maintains a high standard of academic integrity maintains that the work he or she turns in is authentic and true to the knowledge he or she has acquired. InformNet is committed to ensuring the integrity and validity of student achievement within its courses by promoting academic honesty. Students are responsible for upholding integrity and will be held accountable for the quality of their work and actions. Read more
Progress Reports
Student progress reports are snap-shots of log in behaviour, assignment and assessment updates as well as general themes addressing student work and credit success. The reports also give the student's current mark in the course. Progress reports are sent to both the student and parent/guardian email addresses.
Provincial Exams
All final marks issued by InformNet are based on a final mark of 100%. Students are required to write provincial exams at their home school. Students will be scheduled for this assessment by their home-school administrator. Once the student has written a provincial exam, the student's home school is responsible for adjusting the student's final mark. Full-time InformNet students will be registered for and required to write provincial exams through our school. These students will be notified about time and place for these exams.
Attendance Policy
Notification sent out when a student has not logged in or completed any work for 10 days.
A removal notification will be sent out when a student has not logged in or completed any work for 20 days.
Removal from the course when a student has not logged in or completed any meaningful work for 30 consecutive days.