Attention Grade 12 Students:
If you intend on graduating with InformNet this year, please ensure you have sent in a full marks transcript of all your previous credits to the InformNet office (informnet@sjasd.ca).

InformNet Instagram
(https://www.instagram.com/p/CFZwJI6sBEP/?utm_source=ig_web_copy_link)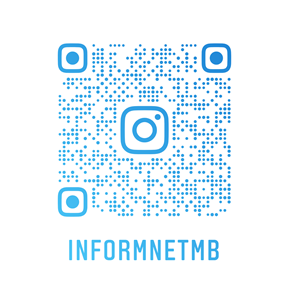 InformNet is an accredited online high school.
InformNet courses provide students with daily instruction, assignments and evaluation through regular email and web-based interaction from a certified high school teacher. The student's day school provides the course credit when subject requirements are met.
Students are expected to follow InformNet's Academic Honesty Policy

"Students must understand that the tests/exams they complete and the assignments they submit as evidence of learning must be their own work and that cheating and plagiarism will not be tolerated." (Provincial Assessment Policy Kindergarten to Grade 12: Academic Responsibility, Honesty and Promotion/Retention) Read more

***UPDATE*** Possible Consequences for Academic Dishonesty
The InformNet Administrator and/or day school administrator reserve the right to impose additional consequences for academic dishonesty. These consequences will vary based on a continuum of behavioral and academic responses, taking into account the student's grade level, maturity, the number and frequency of incidents, and individual circumstances.

It is imperative that all submitted work is original and not copied from any source. Copying or plagiarizing hinders learning and undermines the integrity of our courses and credits. It's important to note that all InformNet teachers are aware of and have access to websites such as Chegg, Brainly, Quora, and ChatGPT.
Students caught plagiarizing from such sources will face the following consequences:

First offence: Zero given on the assignment or test
Second offence: Removal from the course

Please be aware that being removed from a course may negatively affect your progress towards graduation.
Monthly Progress Reports
Student progress reports provide a snapshot of a student's academic performance, including their login activity, assignment and assessment updates, and general themes related to their work and credit success. These reports also include the student's current course grade. Once generated, progress reports are emailed to the student, parent/guardian, and the student's day school principal.