- Semester 1 classes have started.
- Semester 1 registration in now CLOSED. Please register for semester 2 classes.
- Registration for Semester 2 is open.

Registration Information and Course Offerings for 2022-23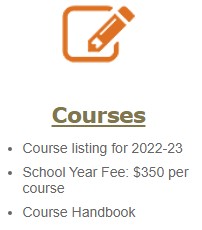 InformNet Instagram
(https://www.instagram.com/p/CFZwJI6sBEP/?utm_source=ig_web_copy_link)
4>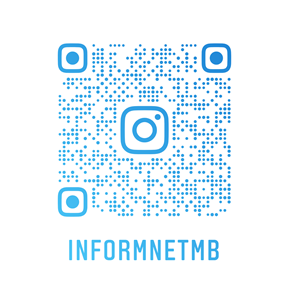 InformNet is an accredited online high school.
InformNet courses (offered by both the Pembina Trails and St. James-Assiniboia School Divisions in partnership with Manitoba Education) provide students with daily instruction, assignments and evaluation through regular email and web-based interaction from a certified high school teacher. The student's day school provides the course credit when subject requirements are met.
Students have a choice between two learning options:
1. Blended Learning Option: This student-directed option is our most popular option and offers students the most control in their learning. Students work through Brightspace learning modules, submit the module assignments, and finally complete the specified online tests.
All work is marked within 24 hours by the course teacher. If students need concept clarification, they contact the course teacher through Classlist emails.
Full time InformNet teachers offer virtual classroom (synchronous learning) options in Brightspace to focus students before assessments, for remedial instruction, to supplement content, direct problem solving, individual meetings, parent-teacher conferences and finally to build community. These virtual meetings are recorded and sometimes embedded back into the course when applicable.
The blended model offers students more options as they still attend their day school and take InformNet classes on top of their regular course schedule. It allows student to catch up on missed credits and work ahead.
Courses are semestered.
2. Synchronous Learning Option: These courses are only available to students who are NOT in a day school. (Not available in summer session.)
Students will receive daily teacher lead - whole class instruction at a specified time.
Supplementary and support content is given through Brightspace learning modules.
Course assignments and tests will be given with specific due dates required.
Grade 9 and 10 level - required courses for graduation only.
Students need to ensure they use their computer microphone and camera while in synchronous classes.
Online learning is not for everyone. It is an opportunity given to students who cannot get into a course offered at their school, need a credit required for graduation or would like to try a course not offered at their home school. The guidance counselor and school administration have the right to limit access to online courses if there are relevant academic issues associated with the student that would hinder the progress in an online environment.
Students are expected to follow InformNet's Academic Honesty Policy

Academic integrity is a concept used to address the many aspects of validity within a student's work. A student who maintains a high standard of academic integrity maintains that the work he or she turns in is authentic and true to the knowledge he or she has acquired. InformNet is committed to ensuring the integrity and validity of student achievement within its courses by promoting academic honesty. Students are responsible for upholding integrity and will be held accountable for the quality of their work and actions. Read more
Attendance Policy (Blended Option)
Parents and students receive email notification when a student has not logged in or completed any work for 10 days
A removal warning notification is sent out to parents, students and the home-school when a student has not logged in or completed any work for 20 days.
Course removal notification is sent out to parents, students and the home-school when a student has not logged in or completed any meaningful work for 30 consecutive days.
Attendance Policy (Synchronous Option)
Parent/guardian to email their child's InformNet teacher if the student will be or is away.
Three (3) unexcused absences in a row - InformNet Administrator will contact the parent/student.
Four (4) unexcused absences in a row - InformNet Administrator will contact the parent/student.

Discussion about switching out of the synchronous option to the blended class.

Eight (8) unexcused absences - student may be moved to the blended model.
Ten (10) unexcused absences - student will be moved to the blended model or removed from the course.InformN
InformNet Virtual Tour